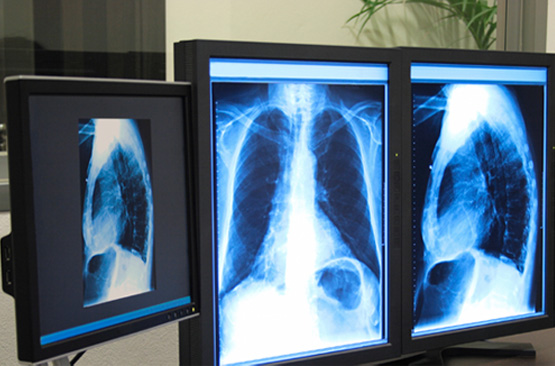 Partner With Us and Grow Your Practice!
Subspecialty
We have radiologists proficient in all radiological subspecialties to ensure that even difficult cases receive the proper interpretation.
We offer Board Certified radiologists who possess special expertise through fellowship training, experience and/or additional certifications such as CAQs in Neuroradiology or Pediatric radiology as well as additional Board Certifications in Cardiovascular CT or Nuclear Medicine.
Our subspecialty expertise includes:
Musculoskeletal MRI
Cardiac CT angiography
Body & Breast MRI
Pediatric radiology
PET/CT & Oncological imaging
Women's Imaging
Neuroradiology
Cardiac Stress testing & echocardiography (read by our Cardiologist)
Precise routing of subspecialty cases
Our unique web-based workflow/routing system allows precise and automatic forwarding of cases to the right radiologist. For example an MRI examination of the third digit performed at a Alaska imaging center will be promptly interpreted by a radiologist licensed in Alaska who is fellowship trained in MSK MRI.
Subscribe on our updates

Teleradiology