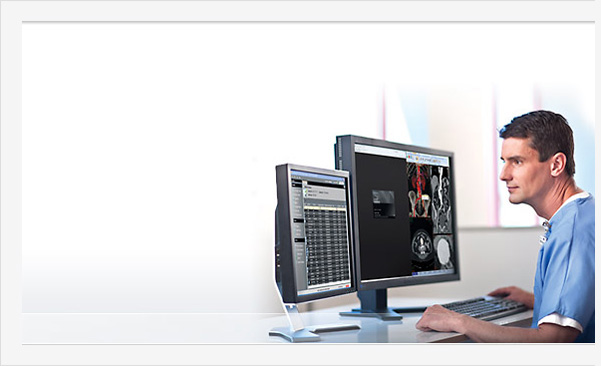 It is our mission to provide accepted, cost effective, timely, medically accurate, and up-to-date advanced teleradiology services to hospitals and outpatient care settings. We acknowledge and strive to meet the growing needs of the global medical community. We are dedicated and committed to provide the highest quality to all who are in need of our services and to the patients we serve through our clients
Infrastructure
We offer state-of-the-art and reliable RIS and PACS infrastructure
With an existing national network of board-certified radiologists and advanced technology, as well as highly qualified staff USARAD.com possesses the infrastructure to offer services on a national level.
Through its unique Radiology-On-Demand™ service, USARAD.com is committed to providing timely and responsive image review 24/7 using highly qualified specialists.
Subspecialty interpretations are performed by radiologists who are fellowship-trained and possess additional certifications, including CAQs and subspecialty board diplomas in cardiac CT and nuclear medicine.
USARAD.com offers state-of-the-art proprietary RIS and PACS technology for advanced report communications with client sites via web-based interface.
Subscribe on our updates

Teleradiology